Amber Pay
Beyond Payments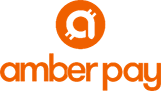 ---
At Amber Pay, we believe that payments should be simple, seamless, and accessible to everyone. That's why we've built a suite of innovative payment platforms that not only help businesses enhance their operations, but also improve the quality of life for everyday people. Amber Pay has four distinct products lines.
Amber Pay e-Stores allow users to create their own ecommerce website with a few simple steps.
Amber Pay e-Link allows merchants to integrate payment buttons, request payments via a QR code or web link and send payment button embedded invoices
Amber Pay App is a digital wallet super app for merchants which includes 5 different modes of payment methods with integrations to POS machines, digital safes and more.
Amber Pay Tap is a Merchant application designed to accept payments through the NFC technology. The application combines Visa and Mastercard SDKs and it is Bank agnostic.